Interview with Joby Martinez – Los Angeles, CA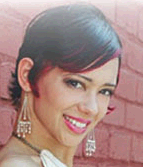 JJ: First and foremost, thank you for taking time out to do this interview with LaVoz De Mambo. It is truly an honor to interview you. You are a very talented and successful individual with accomplishments in and outside of salsa that provide a great example to aspiring dancers all around the world. You have a very diverse dance background which includes ballet, tap, modern, hip-hop, and jazz. How did you begin dancing salsa?
JM: I kind of grew up dancing of course mainly Merengue at all my family parties. My family is big so there was always an excuse for a party and there was always food, music and dancing. Of course the salsa was a simplified style that I call "home grown" style back then.
But I really got into it in 1994 when Janette Valenzuela took some of the same Jazz classes I took and asked me to go Salsa dancing at a local club. I said yes expecting to see a bunch of older people doing a very boring type of Salsa because it was what I was used to. But when I saw how cool it was I said "I have to learn this". My dance background helps me tremendously.
My style has changed throughout the years but by education of dance has helped me when it comes to posture, spins, lines, choreography, teaching in every aspect of Salsa.
JJ: I read somewhere that you were into Martial Arts. Have you been able to incorporate anything from martial arts into Salsa Dancing/Teaching/Performing?
JM: Well, I am a Brown Belt in Kenpo/Jujitsu. It's a very disciplined art and I don't neccessarily feel I've used it for Salsa but I'm sure it has some influence.
JJ: You have accomplished so much in and outside of Salsa. Amongst your experiences, which did you enjoy most: Performing, Dancing, Teaching or Choreographing?
JM: I really enjoy Performing and social dancing the most of course. Performing has given me in the past that "high" some sports people mention. Social dance is my chance to let loose and do whatever the music hypnotizes me to do. It truly takes over my body.
JJ: You have recently begun a new venture, Joby Brava Productions. What can the salsa/mambo community expect from your new venture? Although you have accomplished so much, do you have any additional Salsa goals for the near future?
JM: I definitely have goals for my new company. I have recently started a new dance company called "1 Vicious 2 Mambo". My new challenge is to prove to the Salsa world that there can be harmony between dancing on 1 and 2 and look good. I love dancing on both and can give you a sense of what I feel if you watch me in two different ways.
Most people have asked me about my company expecting me to have an all girls company just because I am a woman. Since the world of salsa is a bit "Machista," I am here to prove that women alone can succeed in having an awesome (partnering) dance company. I can follow and lead better than a lot of guys. Besides I have some great new dancers in my new company I know they will help me accomplish my goals.
Joby Martinez
info@jobybrava.com
www.jobybrava.com
---