An Interview with Jami Josephson – New York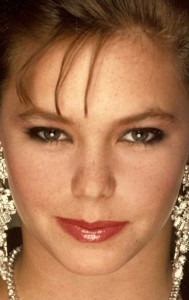 JJ: How did you get into Salsa dancing, performing and teaching?
Jamie: I grew up in showbiz as a little girl dancing Jazz/Tap/Ballet and then got into Ballroom dancing at the age of 20 and competed for many years in the Latin division of American style, and of course mambo was my favorite.
I also was trained to be a teacher of the ballroom style and took several certifications to further my career as a teacher. I then went to a Salsa congress in 1998 and fell in love even more with the style of Salsa/mambo. It was then I decided to get more involved with the Salsa world as this style of dance had such flavor and soul and I knew that this was where I belonged.
JJ: You have an outstanding track record with professional dance. How has your professional experience influence your current involvement with Salsa dancing? Do you still compete professionally?
Jamie: I no longer compete in the Ballroom world but I will say that it gave me a great foundation to understanding partner dancing as well as performing to my best ability. Also having the dance background of Ballet and Jazz helped my ballroom dancing, and Tap, which was a favorite for me really helps my shine work of Salsa that we do today.
I believe that learning many styles of dance and having many years of studying with the best coaches has given me such great information to be the best that I can be. I always say the more info you know the better you will be. Which is why I still take classes to this day. (I'm currently going back to tap classes!)
JJ: Where is the most memorable place that you have traveled for Salsa dancing? What is the most interesting thing about you, outside of Salsa?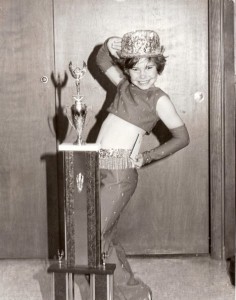 Jamie: Every place I've been has been memorable but what makes it even more special is who I have traveled with. Performing with "Descarga Latina", my girls from the "Rhythm Divas" and now dancing with "Santo Rico" is the best part of dancing and performing Salsa. It's really wonderful to travel and perform with those who are just as passionate, dedicated and are perfectionist like me.
If I had to pick one place that was a great memory I'd say it was LA Salsa congress with Descarga Latina in 2003. As for what is the most interesting thing I do outside of dance which isn't much as I teach and rehearse most of my days and nights is I am a real family gal… I love my niece and nephew and I love to cook and I love to make all my Christmas presents. I also love to go out Hustle Dancing these days!
JJ: You have a lot of experience with teaching, performing, and choreographing Salsa dancing. Which do you enjoy most and why? Who are some of your favorite Salsa dancers?
Jamie: Gee, tough question as I love to teach, I love performing and I love choreographing. I recently choreographed a Latin Dance Revue in Atlantic City and that was a great experience and what a great feeing when you see it all finished with costumes and 20 of your dancers dancing with great fire and love of what they do with your material and I'll say it's just as great a high when you see your student dancing on the dance floor happy as could be.
I consider myself very lucky to love what I do and to give happiness in the form of dancing. It makes all the hard work and aches and pains that we deal with as dancers whether it be your body or spirit soooo worth it!
Another tough question as to who is my favorite… there are way too many to name, it seems to me that everyone who I have met in this business who travels to teach and perform Salsa all have something special. What's so great about being involved with the Salsa dancers is the love that we all have for dance and the music, and that everyone has something cool to bring to the table and show.
JJ: Any additional comments:
Jamie: I just have a few things I'd like to say; The more info you know about what you do the better you will be! Someone gave me great advice when I was young and that was "If you stick with it, you will go far!"
My goal at this time in my career is to help instructors and performers not only unite and learn from one another but to start an organization that will help us grow to be a strong and to continue to bring the level of Salsa/mambo dancing to its highest ability.
I am hoping to re-start to process of creating a Dance Council (Started in May 2002) as well as creating a good understanding of Salsa for the Ballroom World. I was recently asked to create a certification in Salsa for the Ballroom world and hope to give them the education and flavor that we from the Salsa world do Oh! so well!
Jami's instructor's forum is located at www.salsaweb.com/instructorsforum/index.htm
Jami Josephson
---