Interview with Mr. Seaon Bristol – Los Angeles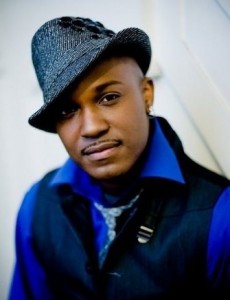 Johnny: First and foremost, thank you for granting La Voz del Mambo an opportunity to interview you. I have admired your style of dancing mambo for sometime. I have had the opportunity to travel around to country to witness many great dancers from all around the world; Yet, your level of Styling is very unique. What made you focus on mastering and enhancing this aspect of mambo?
Seaon: First off, do allow me to extend my sincere gratitude to you for this interview and taking interest in my dancing. In regards to styling, I can honestly say that my styling comes from deep within. It's not necessarily something that I spent a whole lot of time on, I just kinda listed to the music and allowed that to tell me how to move. Of course my former training as a Jazz, ballet, modern and hip hop dancer definitely has a lot of influence, but mostly it's the music that tells me how to move.
Johnny: Although you are one of the best all-around mambo leads in the world, your following is arguably just as good. During your visits to Chicago, I watched some of the city's best leads line up to dance with you. What made you want to learn how to follow and what motivated you to continue to improve your following techniques?
Seaon: Now, this might come as a surprise to a lot of people, but here's the deal. Actually, following was something I learned FIRST before I even learned to lead. It just took my interest, and it seemed to be much more fun. I had been following for over a year before I learned how to lead……can you imagine? Hahahahaha…….
But Angel Rodriguez of Razz M' Tazz (who I was taking classes from at the moment) wanted me to teach, but said that I MUST learn how to lead if I wanted to teach, so I had no choice. To this day, I still enjoy following as much as I enjoy leading. For me it's all about the music and the person you are dancing with, regardless of whether you are dancing with a male or a female. I love it all, and I try to enjoy myself every time I dance.
Johnny: Your dance company put on some of the most energetic performances that I have ever seen. The ideas and concepts were also very unique. How do you motivate and train dancers to be technically sound and equally energetic on stage?
Seaon: Again, thanks for the compliment. Training and dancing for me is a rough process. I am very serious and disciplined in what I do for myself, so if there is anyone working for me, it has to be equally the same.
We rehearse as much as 4 times a week for 3 hours or more at a time, because I believe that repetition is definitely the key to anything. My dancers all have excellent judgment of knowing how hard they want to work, and what this dance really means to them. They all know that in order to do anything and do it well, a significant amount of practice and dedication is required.
So, to answer your question, I am there to serve mostly as just the mentor, but the motivation and the dedication comes from them, because they see the response in their hard work.
Johnny: Your instructional videos are some of the best that I have ever purchased, especially the close-ups of Amanda 🙂 How does it make you feel to know that people all over the world are training with you through instructional videos?
Seaon: This is a true blessing. I never thought that anything this insanely great would ever happen to me. I think sometime I take these things for granted and it shows in my actions sometimes (like taking so long to get back to you with this interview), but I am truly grateful for ALL OF MY BLESSINGS…..I really am.
I get emails from people from all over the world, and I am happy to hear the great compliments. I have also put a lot of effort and time into making those videos. I didn't just set up a camera and said shoot….I actually studied how I as a student would want to learn in my living room, and tried to give that to the student.
It worked, so I am happy. People have the opportunity to learn anything from Styling to Fancy footwork and Turn Patterns from me, and we were able to communicate all this through video tape. Truly a blessing. See more at www.seaonstylist.com
Johnny: I have heard a terrible rumor that you are considering retirement from Mambo dancing and performing. Can you set the record straight and inform everyone that this is not the case?
Seaon: Now why do you think this is a rumor? LOL Actually it's partially true. I am no longer doing too many performances. I will perform if the situation is right, but mostly I am focusing on my music; i.e. recording and singing. You can see tons of samples of me singing and performing on my site.
But in regards to teaching, I am still traveling and teaching all over the world. I will be teaching in Asia for 2 months beginning in December, and plan on doing a US tour starting in February, so watch for me in a city near you.
Johnny: Any additional comments:
Seaon: I LOVE dancing, and something that you love and appreciate this much is very very difficult to give up. I guess I just didn't make myself very clear in the past about what my plans were, so they were obviously misinterpreted. That's ok though, just know that I am still here, and I ain't leaving ya'll….
Feel free to send me emails anytime to inquire how I am doing, and I will be updating my site over the next 2 months and will also keep my fans and students informed as to all that I am doing ok? Thanks for a wonderful interview……take much care, and good luck with your project. God Bless……
Seaon "Stylist" Bristol
www.seaonstylist.com
---