Interview with Liz Lira – Los Angeles, CA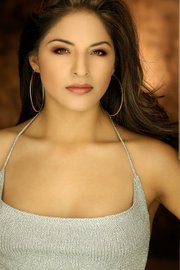 JJ: First and Foremost, I would like to thank you for taking time out to do this interview for LaVoz de Mambo. I have heard many great things about you from my friends at Stuck on Salsa in DC. You have accomplished a lifetime worth of achievements in such short period. You have won numerous salsa world championships; made many TV appearances; created your own line of shoes and instructional videos; and founded The Salsa Soleil Dance Company, just to name a few. How did you get started in Salsa? At what point did you know that you could become a professional salsa dancer?
LL: I started salsa through a boyfriend. He was learning while we were going out. I knew I became a professional dancer when I started spending more 50-70 hours a week and competing as a professional.
JJ: You have a very diverse dance background which includes ballet, jazz, modern, lyrical, hip-hop, tap, and flamenco. How do these various styles of dance help with salsa technique? Would you recommend that someone take another type of dance to improve their salsa technique?
LL: Various styles of dance give more options to play in salsa. Salsa is great because as a dancer it gives you the freedom to add a little of everything. Yes, I would recommend others to take other types of dances if they can. Different styles of dance can help discover what you are good at or improve your weaknesses.
JJ: You have won many major salsa competitions:
•2004 Salsa Open World Champion
•2004 International Hustle and Salsa Competition (IHSC) Champion
•2003 World Salsa Federation WORLD Salsa Champion
•2003 World Salsa Federation U.S. National Champion
•2002 World Mayan Champion
•2002 Conga Room Champion
What advice can you provide to aspiring dance competitors? Is there any outside influence that contributes to your success as a competitor?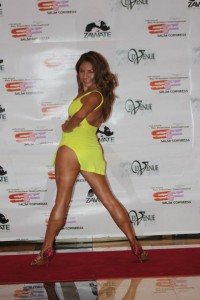 LL: Advice I would to give aspiring competitors would be to stay confident with what they present; enjoy the training aspect of it more; communicate with your partner; and respect each other as dancers. For me competing is to take myself to the next level. Pushing my limits and if I fall it's a good thing because I know I went for it. My outside influence would be my friends and students. They inspire me to continue.
JJ: In addition to your success on the dance floor, you have founded and directed your own company, created instructional videos, and started your own shoe line. Have these endeavors been difficult to achieve? What contributes to your success off the dance floor?
LL: Yes, my endeavors have been difficult to achieve. Anything, that one does at first can be challenging. I like to learn and do many things. So these small projects were fun for me. Because I know what I like the process was easy. My friends contribute to my success off the dance floor. They have been there for me since day one, through the good and the bad. To be happy is all I want and when I can make someone else happy, life is that much better. I respect everyone around me and I am grateful for everything I have.
JJ: Any additional comments:
LL: Check me out on the new Marc Anthony Music video "Valio La Pena". I am wearing red & black. I have some of my dancers I invited to join me that as well.
Liz Lira
www.LizLira.com
lizlirala@yahoo.com
Instructional Salsa Videos, Exclusive Liz Lira
Shoeline, Private Lessons, Workshops, Music and
Dance Apparel can be found on Liz's website.
---