An Interview with Candy Mena (NJ) by Johnny Johnson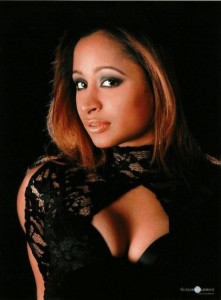 Johnny: First and Foremost thank you for granting www.LaVozDelMambo.com this opportunity. I have admired your style of dance since I was first exposed to you and your former dance partner Jai in Chicago, IL. You'll were definitely some of the first individuals that inspired me to get into mambo dancing. How does it feel to inspire people to dance?
Candy: It feels great to know that I have become an inspiration to some people. I love what I do and this keeps me going.
Johnny: Are there any dancers that have inspired you along the way?
Candy: Duplessy Walker, Irene Otero, Yesenia Peralta, Marielis Molina, Jhesus Aponte, Eddie Torres, Jai Catalano, and many more.
Johnny: For those who may not know, how did you get into dancing, teaching and performing mambo?
Candy: I started dancing seven years ago. I saw a performance by Carribean Soul Dancers in Jersey City. Once I saw them I knew that was what I wanted to do. Some of my instructors include Ismael Otero, Eddie Torres, Jai Catalano, and Jhesus Aponte.
Johnny: What tips do you offer to ladies who'd like to improve their dancing abilities?
Candy: Dancing is all about confidence. Everything that you learn you must try it even if you mess up on the dance floor. Remember, we were all beginners at some point.
Johnny: What is the most notable difference between directing a ladies dance troupe compared to a co-ed dance troupe?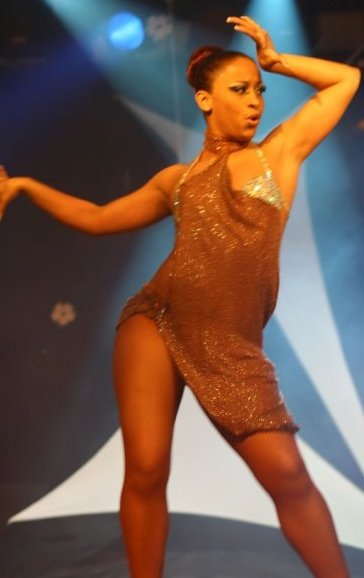 Candy: No sex. LOL! What I mean is that there are no couples in the company and that avoids a lot of arguing between the couples.
Johnny: Are you currently performing or planning to perform with anyone else?
Candy: I am currently performing with Yamulee Dance Company, Jhesus Aponte, and Juan Matos. I also still have my female dance group.
Johnny: What is the most interesting thing about you outside of salsa dancing?
Candy: I am a huge animal lover. I have three dogs. When I am not out dancing, I like to spend my time at home with my kids.
Johnny: Who are some of your favorite dancers, dance companies, and/or instructors?
Candy: Favorite dancers: Jai Catalano, Marielys Molina, Jhesus Aponte, Massiel Guerro and many more…..
Favorite companies: Yamulee/NY, Hache Y Machete/Boston, Tropical Gem/Italy, Salsa Swing Guys/Italy and many more……
Johnny: Although you have accomplished a lot within salsa dancing, what are some of your future goals and objectives?
Candy: I would like to branch out into other dances. I am currently taking lyrical jazz classes. Maybe someday you can see me on Broadway.
Johnny: Where would you like to see salsa five years from today?
Candy: In five years I would like to see salsa on Broadway or on film the way it truly is.
Candy Mena
---