An Interview with Jimmy Rumba (Atlanta) by Johnny Johnson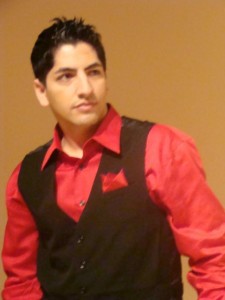 JJ: First and foremost thank you for granting La Voz del Mambo the opportunity to interview you. You are tremendous, well-respected, dancer from LA that has recently moved to Atlanta. Your presence in Atlanta has turned the dancing up a notch or two, which is a good thing. How did you begin dancing Salsa? Who were your most influential instructors?
JR: I guess it happened for me the same way it's happened for a lot of people. In 1999 when I moved from San Francisco to LA, I went to City Walk in Hollywood and saw some of the greats like Francisco Vazquez, Johnny Vazquez, and Alex DaSilva competing in the Conga Room Finals of that year.
I wanted to dance after seeing all of that excitement, so I started going out to different clubs. Somehow it came easy for me to pick up what I saw others doing. For a while, I joined a group, Ritmo y Sabor, with my friend, Miguel Aguirre. I was new to the scene and not aware of all the different groups.
After a year or so, Johnny Vazquez asked me to join Los Rumberos. I went for a few practices but had to quit because of circumstances in my life at the time. I kept dancing all around LA, and in September of 2001, I met Miriam Castro at the Mayan. She asked me to dance, and I guess we never stopped. I asked her if she wanted to learn salsa. When she said yes, we started practicing so we could enter the amateur competition at the Mayan in May of 2002.
That's when it all changed for me. People seemed to be interested in our dancing so they wanted to take lessons and asked for us to do shows. I suppose the internet had a lot to do with it since people from all over the world could see the routine. I started teaching at Steven's Steakhouse. In October, Rony Medrano asked us to join Los Rumberos. This time I could be more committed to it, so we joined.
From there, it was plenty of performing and teaching for the company. Meanwhile, I kept doing privates and teaching the group classes at Stevens. I went to a few congresses. I wanted to compete again the next year at the Mayan. I wasn't an amateur anymore, so I started planning for a routine to compete in the professional divsion.
That year, 2003, we won the professional division at the Mayan and placed 2nd at the Conga Room Competition. I guess that's a little more than just how I got started and my influences, but I guess it shows how although it was my goal to be a good dancer, I didn't really plan for everything that happened. I'm glad it has happened though, and I don't take it for granted. I want to thank Francisco Vazquez, Johnny Vazquez, Al Liquid Silver, Edgar Mendez, Luis Vazquez, and Rogelio Moreno because of the major influence they have on my dancing as well as support and advice they gave freely.
JJ: You recently moved to Atlanta from LA. How would you describe the difference between the two scenes? You are already a pertinent salsa figure in Atlanta, GA. What are some of your plans for growing the salsa scene here?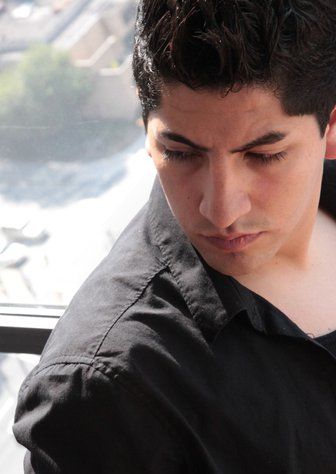 JR: The main difference in the two scenes is size. Since LA is four times bigger in population than Atlanta, of course there are going to be more clubs, more dancers, more people learning to dance, more instructors, more events, and more dance companies than Atlanta. But essentially, it's the same.
Here in Atlanta, there is a solid influence from all three major styles–LA, NY, and Miami. We have that in LA too, it's just that LA style is still dominant. We also have more latin people in LA than here.
Here in Atlanta, I see so many people of different cultures and races dancing salsa. It's flattering to hear you say I'm a "pertinent salsa figure in Atlanta" but the truth is you already have good teachers and dancers here. Most of them have been so nice in welcoming me to Atlanta, and that feels good especialy when you're new in town. I'm glad to be a part of it. I love to teach, dance, choreograph, compete, train other dancers, and learn. If my actions add to the scene or help to "grow it", then I'm glad.
If people come to class or ask for privates, that's great because it's one more day I get to do what I love. As for helping the scene grow, I believe it's really important for people to travel and see what other dancers are doing in other cities. That's the reason I'm working with people like Earl Rush in DC, Edgar Mendez in Memphis, Jose Luis in Miami, and Luis Vazquez in LA. It's a way to bring more dancers together, learn from each other, and basically, keep improving. It's what we're all trying to do.
JJ: You have a very smooth, slick style of dancing On1, which is contrary to the rugged, more hard-core style that has become so popular. Where did your style of dancing salsa come from?
JR: Wow…that's a hard one Johnny Mambo:) I never really thought about it, so I don't know, but Randi just went on for two hours about where my style comes from, so I'll have to go with her answer. I guess everyone has their own style based on who they're dancing with, the music, the connection, events happening in thier lives.
For me, I think my style comes from all of these things and the other dancers who have influenced me over time. I've really seen a change in my dancing over the years. I guess that's a combination of everything I just said but mostly whoever my dance partner is at that time.
When I'm teaching and instructing with my partner, we're constantly trying to break down the moves we do because others are interested in knowing very specific things about our style or connection.
The more we look into it, the more we start to see how we can play with the music more or listen to it differently. Our style changes because of our teaching and what we get from it. The more questions others ask, the more we see our dancing differently and the style changes from all of that.
JJ: Who are some of your favorite dancers and instructors on the salsa scene?
JR: I mentioned most of them in the first question although I didn't say anything about the female dancers I admire. Stephanie Stevenson, Olivia Dasso, and Joby Martinez are a few of the women who are great dancers and instructors of salsa. I always enjoy it when I get the opportunity to lead them.
JJ: Any additional comments:
JR: I just want to thank all those people who have influenced my dancing and especially all my friends in LA. The "Farewell Party" at Steven's Steakhouse was the best!!! I also want to thank all the people in Atlanta who have welcomed me here and let me easily become a part of their salsa family.
Dance to Express not to impress…
See you guys on the dance floor,
Jimmy Rumba & Randi Pearson
LA Style in the Heart of the South
www.jimmyrumba.com
Phone: 770.842.2904
---